<![if !vml]>
<![endif]> Favorite Mopars
- Post 1959 (page 48)
Page 01 Page 02 Page 03 Page 04 Page 05 Page 5a Page 5b Page 06 Page 07 Page 7a Page 7b Page 7c Page 7d
Page 08 Page 09 Page 10 Page 11 Page 12 Page 13 Page 14 Page 15 Page 16 Page 17 Page 18 Page 19 Page 20
Page 21 Page 22 Page 23 Page 24 Page 25 Page 26 Page 27 Page 28 Page 29 Page 30 Page 31 Page 32 Page 33
Page 34 Page 35 Page 36 Page 37 Page 38 Page 39 Page 40 Page 41 Page 42 Page 43 Page 44 Page 45 Page 46
Page 47 Page 48 Page 49 Page 50 Page 51 Page 52 Page 53 Page 54 Page 55 Page 56 Page 57 Page 58 Page 59
Page 60 Page 61 Page 62 Page 63 Page 64 Page 65
Shown below is Phillip Elhardt's very nice 1965 Plymouth Belvedere One - Race Hemi Clone. Phil is located in
Centerville, Ohio. The drivetrain includes a 472 cubic inch Hemi, torque flite tranny, and Dana 60 with 4:56 gears.
The interior is as it should be with race bucket seats and no back seat. Phil has spent 4 1/2 years building
this beautiful Plymouth with excellent results. Congratulations Phil on a job well done !
Big Jim's "Quality Award for Build Excellence"
<![if !vml]>
<![endif]>
A '65 factory 426 Hemi Plymouth
A '64 Plymouth Hemi AFX car.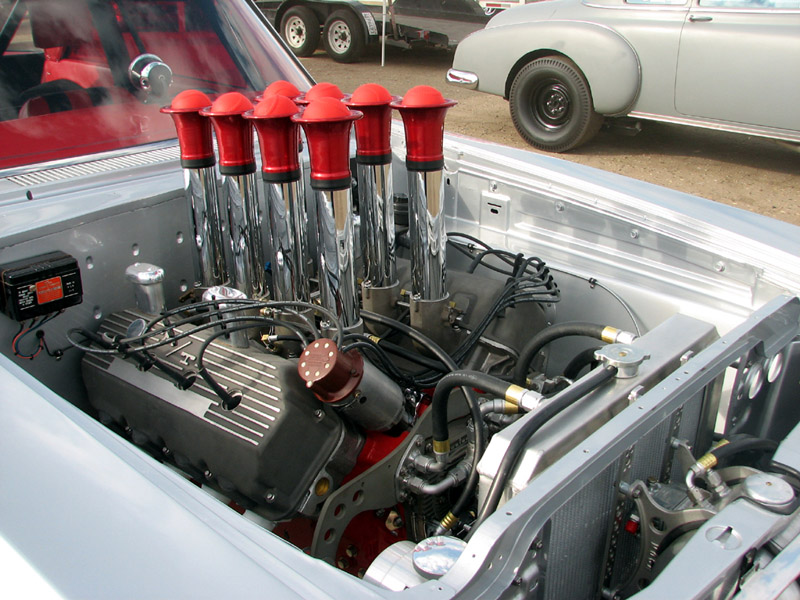 A '64 Plymouth Max Wedge car.
Favorite Mopars Page 48
<![if !vml]>
<![endif]>
Page 01 Page 02 Page 03 Page 04 Page 05 Page 5a Page 5b Page 06 Page 07 Page 7a Page 7b Page 7c Page 7d
Page 08 Page 09 Page 10 Page 11 Page 12 Page 13 Page 14 Page 15 Page 16 Page 17 Page 18 Page 19 Page 20
Page 21 Page 22 Page 23 Page 24 Page 25 Page 26 Page 27 Page 28 Page 29 Page 30 Page 31 Page 32 Page 33
Page 34 Page 35 Page 36 Page 37 Page 38 Page 39 Page 40 Page 41 Page 42 Page 43 Page 44 Page 45 Page 46
Page 47 Page 48 Page 49 Page 50 Page 51 Page 52 Page 53 Page 54 Page 55 Page 56 Page 57 Page 58 Page 59
Page 60 Page 61 Page 62 Page 63 Page 64 Page 65